Wednesday 22 July 2020 Noe Valley, San Francisco 3:08 pm
Precisely two weeks ago, my girlfriend, our dog Bear and I set out for Davenport, California to buy freshly picked strawberries in bulk from the Swanton berry farm.
Here are a few of my phone camera shots (iPhone 7 plus).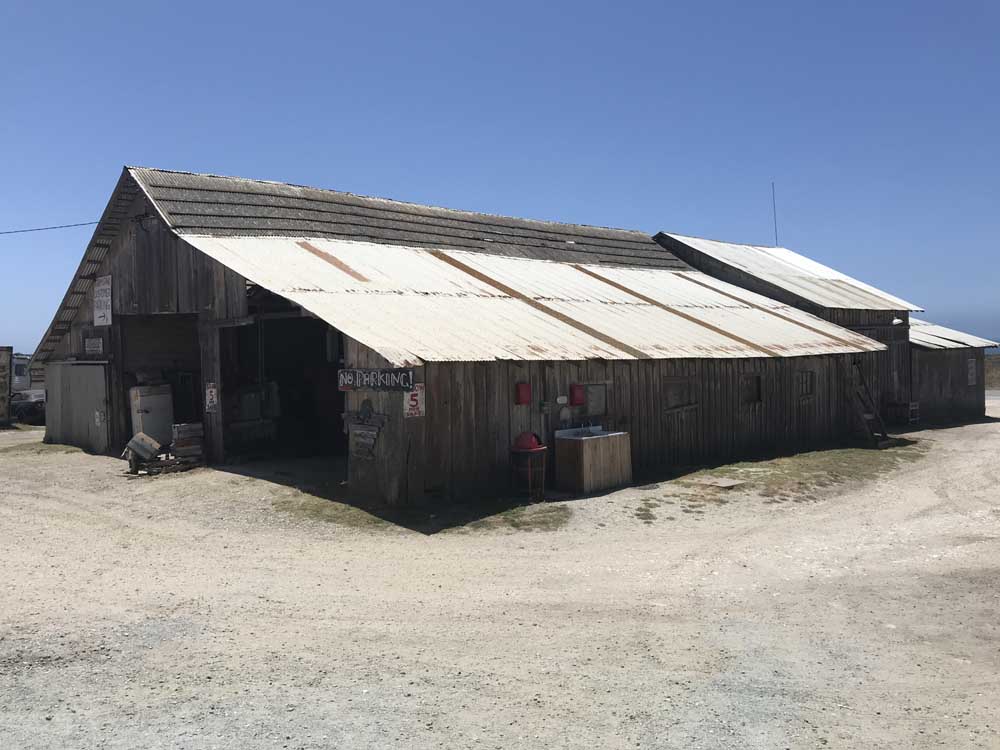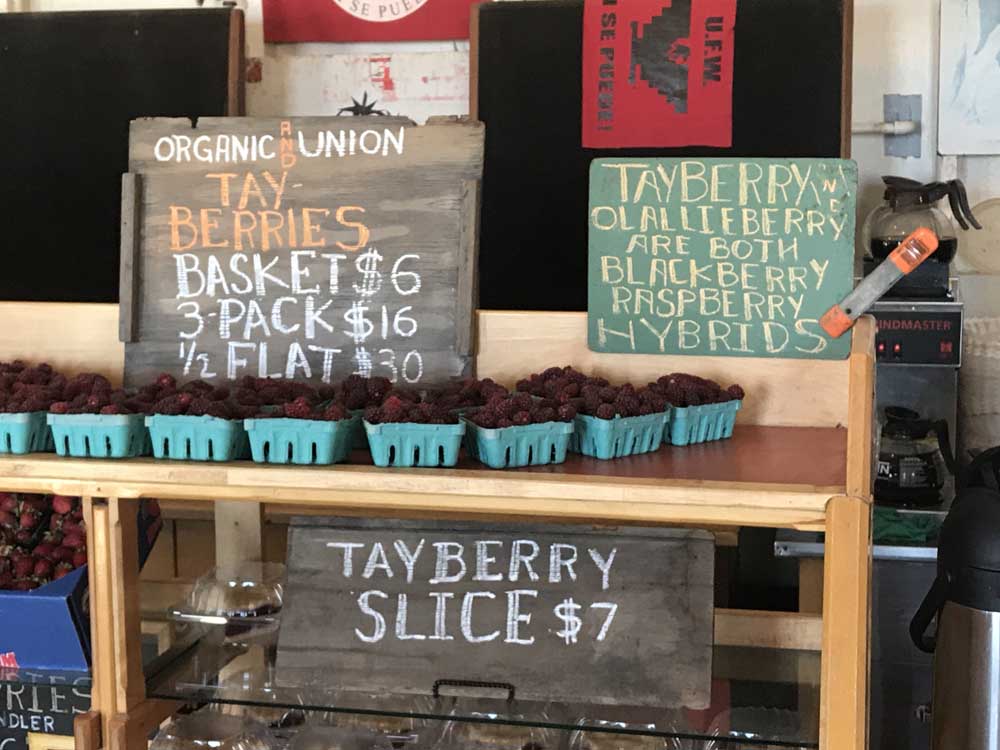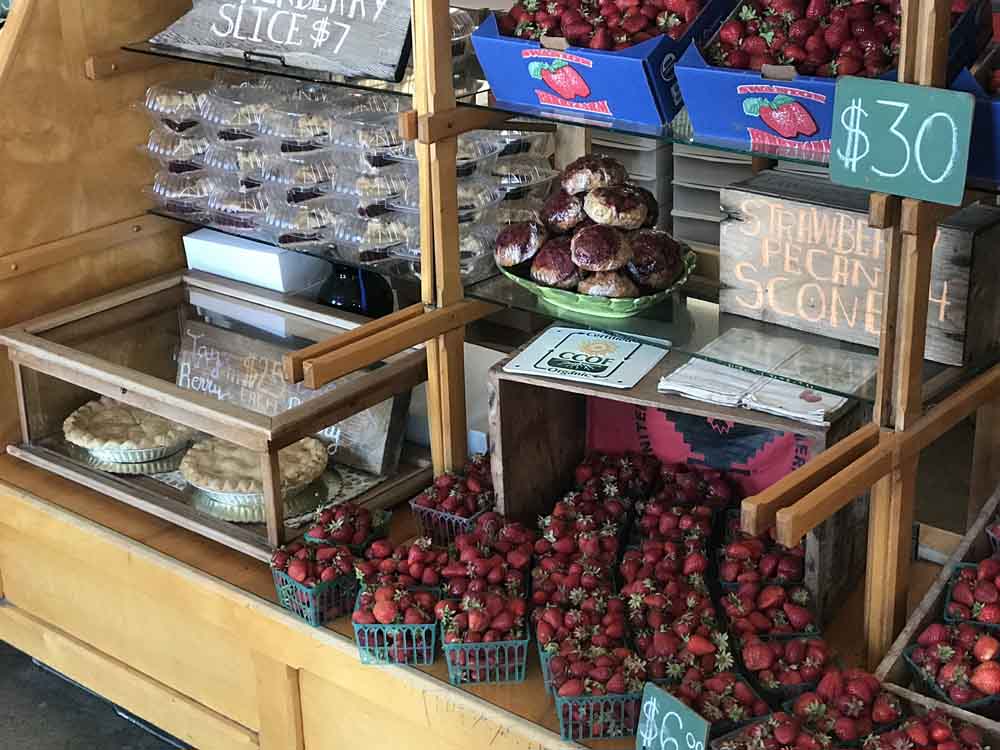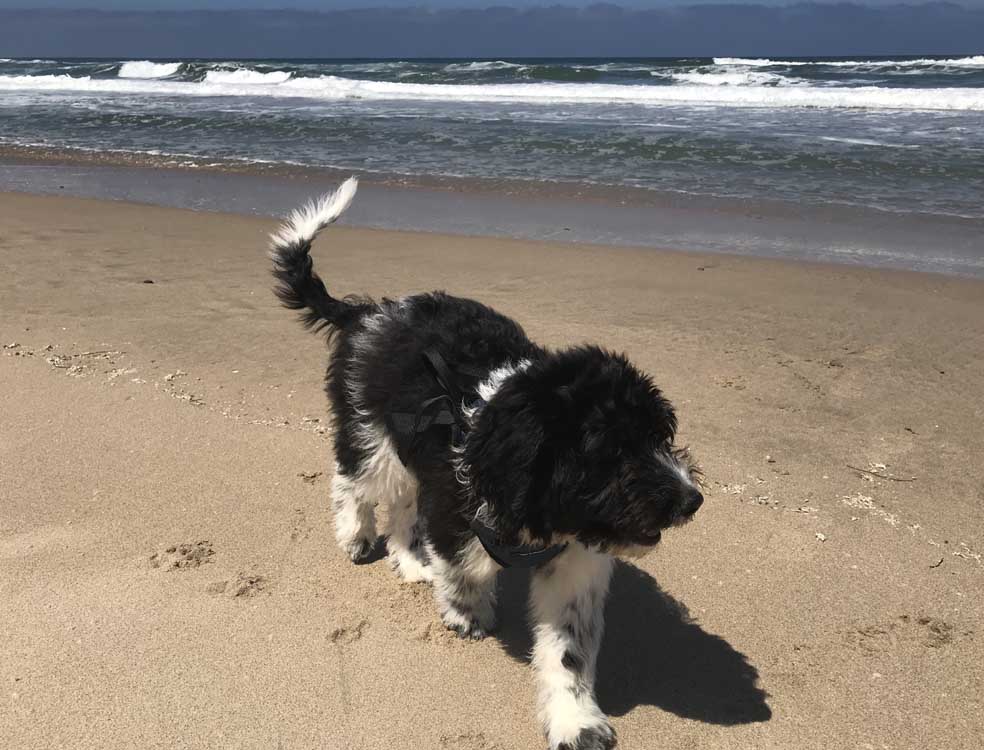 We found the most delicious strawberries imaginable – really mind blowing. We also stumbled across some really photogenic coastal rest stops along California's Highway 1. Bear loves the beach.
On our homeward trip, we stopped at Greyhound Rock County Park with its capacious parking lot, shown in the Google satellite imagery at the top of this post, to eat our slices of delicious Tayberry pie. And cheese cake.
The view from the parking lot was stupendous. I decided to walk down to the beach to capture a few landscape photos.
Here are a few shots from part way down the beach trail and just beyond the bottom end of the beach trail. These are hastily composed snap shops of the gorgeous scenery. In the coming months, I will definitely update this post with some more refined landscape photos for you to enjoy.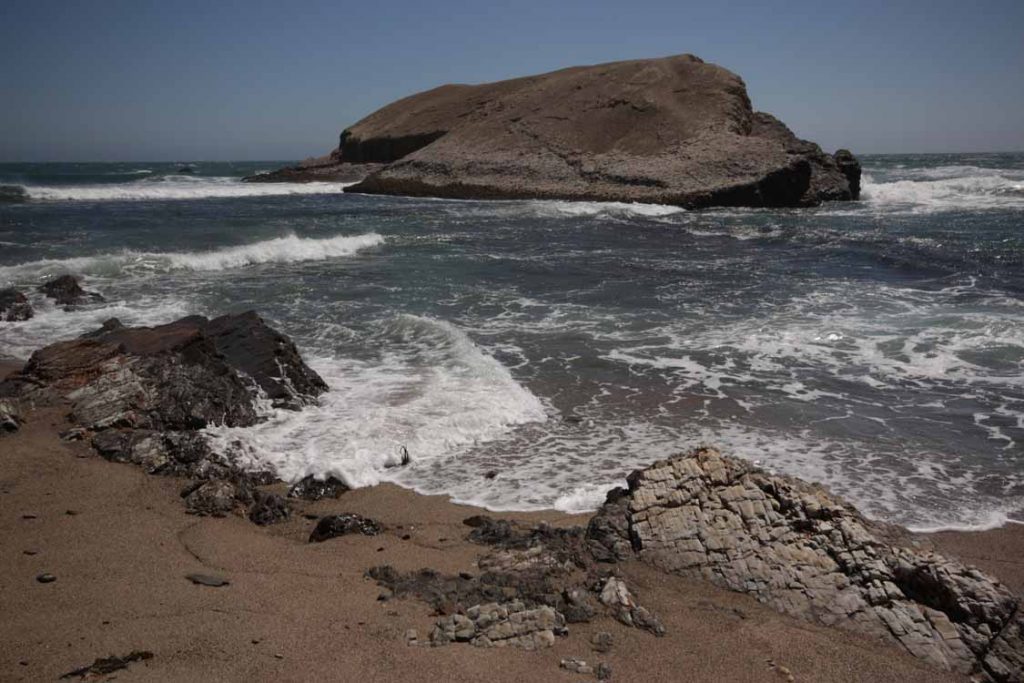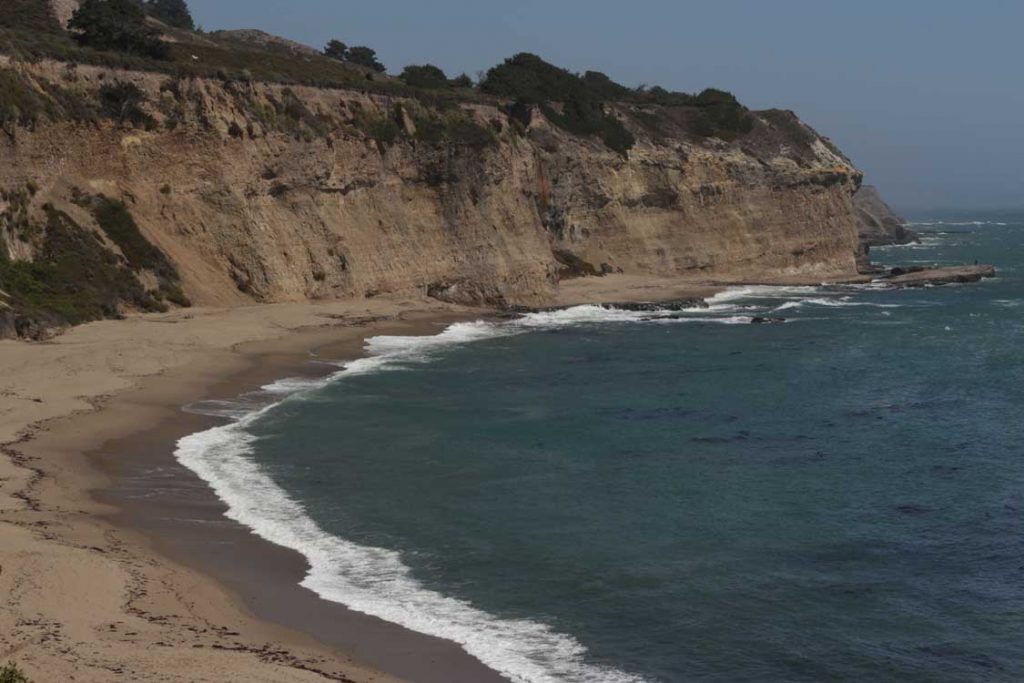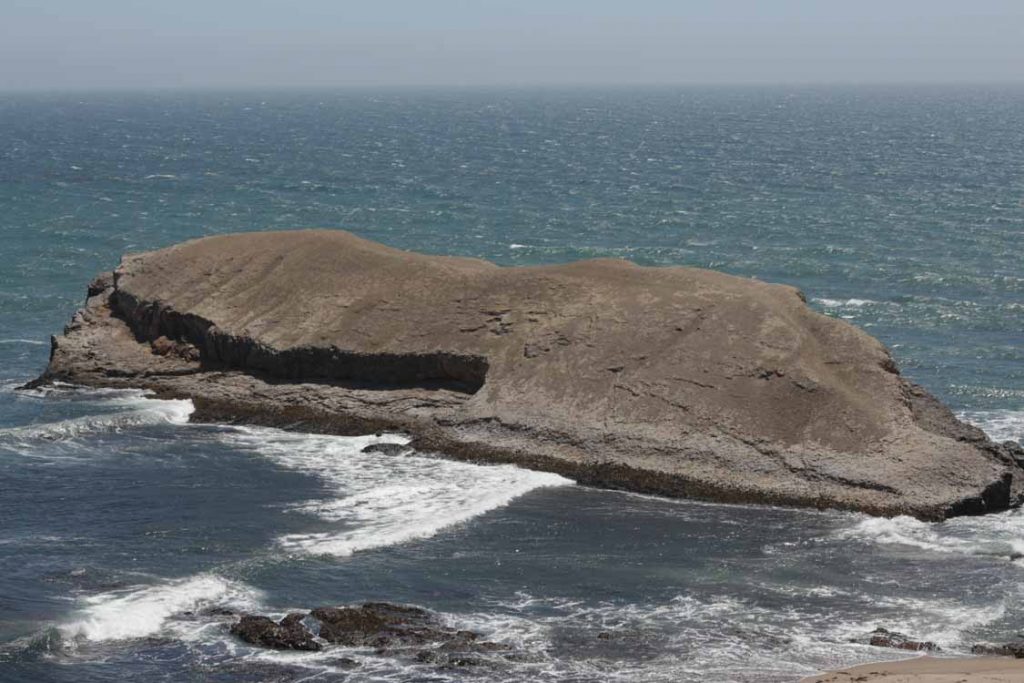 Lenses – Canon 50 mm f/1.8, Sigma 10 – 20 mm;
Camera – Canon T4i;
Tripod – Vanguard Alta Pro 263AB 100 Aluminum Tripod with SBH-100 Ball Head
I definitely recommend driving down Highway 1 from San Francisco to Santa Cruz. Bring your sweet heart and your dog. Make it a day trip and stop at a few of the gorgeous wilderness beaches along the way. And enjoy a slice of tayberry pie!
TOP TIPS
Do go on a weekday. Midweek is ideal. The traffic is light and chances are you can have an entire beach to yourself.
Check the weather forecast. Avoid windy days. The combination of high winds and beach sand can be brutal. Wind speeds 5 mph or less are OK.
Bring a cooler with ice packs to keep your berry haul fresh.
Bring beach blankets and a sun shelter and your favorite picnic food and refreshments.
Cheers!